Serb is a sales and marketing expert who has achieved a high-level of success upoadiing in excess of 10,000 videos, and combining it with his own unique 'sales system'.
Serb has over 20 years of experience in sales and marketing, during which time has succeeded in 'door to door' sales, field sales, telesales and 'cold calling'. Any type of 'selling' you can think of, Serb has probably done it!
In fact, he has made over 50,000 telesales calls throughout his career so far.
He has had publicity in every national newspaper that you can think of, and has worked with all kinds of companies and individuals.
He has also worked all over the world in countries such as New Zealand, Australia, Canada, United States, Singapore and Thailand, just to name a few.
The Secret Formula That Works


With Serb's extensive 'sales' experience over the years, he has built up a 'clear' understanding of what works, and what doesn't work when approaching potential clients, and has identified near enough every 'objection' that any 'client' could possibly have.

He has used his wealth of experience and knowledge, to devise a system that can generate 'LEADS', consistently, without the need to pick up the phone and 'cold call'.


He has named this system ...


Here's some of the comments posted by some of his existing students

As you can see, his students are seeing a high level of success with generating 'fresh leads' and closing sales using his 'Cold Email Formula' and 'personal guidance'.

What Sort of Results Can I Expect?


Serb's 'Cold Email Formula' and coaching has helped his students go from 1-2 web leads per month, to 35 -50 per month, within
just
7 weeks.
He has helped his students go from earning less than £200 per month, to over £2,000 per WEEK, within around 5 weeks.
He has even helped one client TRIPLE his business in less than 18 months, to £2.3 MILLION, and many others replace their 5-figure paying 'Day Jobs' to go solo.
Serb can help
YOU
to generate leads and build a business no matter what you are doing.
So, What Do I Get For My Investment?

1. The Cold Email Formula

The 'magic' formula that when followed to the 'letter' will generate you leads on demand. It is proven, effective, and will change your business for the better.


2. 1 Hour Coaching Call with Serb Iat (1 on 1)
A private 1 on 1 coaching call where Serb will help you to craft the perfect sales strategy for your business, and give you a clear direction with how to generate leads-on-demand, and then turn those leads into 'sales'.


3. Access to Serb's PRIVATE GROUP

With Serb's private group, specifically put together for his students you will never be alone. You can connect with other 'students', share strategies and techniques, along with your success stories (there will be plenty of them!)

The group is a place where you can have your questions answered, and ask for guidance whenever you need it.
4. Double Your Money Back Guarantee & My Personal Guarantee

Serb has that much confidence in his PROVEN 'lead generation' system, that he offers a 'Double Your Money Back' Guarantee. If you follow his system and guidance to the letter 100%, and do not get a single positive reply after thirty days of implementing the strategy, he will not only refund you every cent, he will refund you double the amount.

Plus I will even back that up with my own personal guarantee of offering you the 7 Step Video Power Punch Valued Upgrade (Valued at $150)


Ready to Crank Your Business Up a Few Notches?

Ready to accelerate your business to new levels?

Ready to generate more leads than you ever imagined possible?


Then take advantage of Serb's coaching programme TODAY!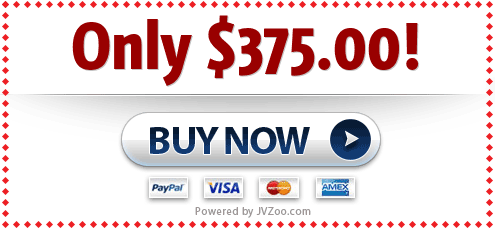 P.S. -
Remember, you have absolutely nothing to lose here, but everything to gain. With Serb's strategy, experience and knowledge he will help you to get your business to where it needs to be by generating leads on demand, and closing deals for fun.


P.P.S. -
As this is a personalized service to 'suit your business' this offer MAY shut down for some time if demand becomes too high. So, right now is the best time to commit to yourself and your future, whilst the door is open.
P.P.P.S. -
The price for this coaching is normally $675, and this special offer could end at any time, without notice. If the price increases we will not be able to secure the low $375 price for you in the future.

P.P.P.P.S. - Purchase the Cold Email Formula by 7th of September and get a 7 Step Video Power Punch Basic (Valued at $75) for Free.